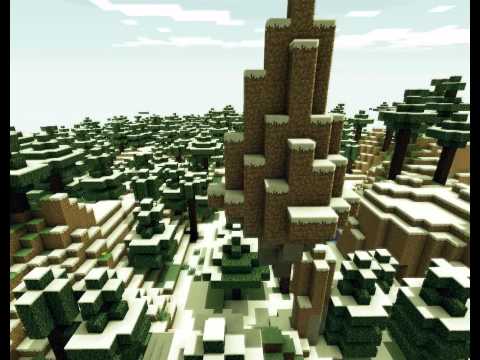 Seed Code: IMPORTANT
Did you ever want to try hardcore mode but you didn't do it because you were afrain of dying in the first night? No? Well, anyway this seed is great for hardcore mode as you spawn directly in a village, where you can find a chest with apples, obsidian and parts of a irron armor.
Spawn points
X: 236 / Y: 67 / Z: 256
Locations
X: 256 / Y: 68 / Z: 250
the chest with the armor and aditionally a nice shadow bug.
X: 202 / Y: 73 / Z: 250
Sheep! Near the spawn.Together with the wool from the village torches, you will be able to craft a bed before the very first night!
X: 300 / Y: 50 / Z: 235
nice ravine to explore. The entrance is at (239|70|215) and on <our way down there, you will find trons of iron.
X: 33 / Y: 48 / Z: 536
A spider dungeon!!! I didn't even know they still existed. if you go deeper into the cave, you will find a mineshaft and a chest with melon seeds at (11|42|520)