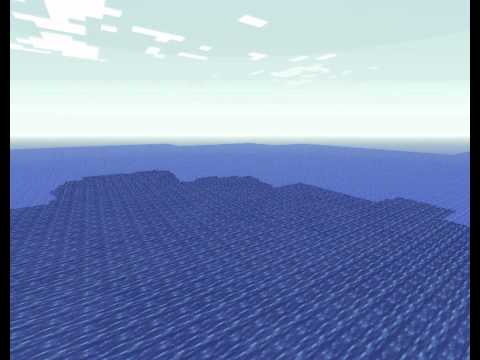 Seed Code: porno
Water. Water everywhere. Seriously, its fcking EVERYWHERE! With creative mode, you can fly around there for hours without finding the tinyest bit of land. However, there are some small islands. And some other cool stuff too, as you will find out when you look at the locations.
138,207 views

30 comments
Locations
X: -571 / Y: 67 / Z: 270
Interesting litte water bug, near a small island.
X: -823 / Y: 67 / Z: 182
Thats what you get when you go inside this strange water bug thing.
X: -808 / Y: 67 / Z: 174
Light? From under the sea? Yep, it's a mineshaft with torches you can discover.
X: 0 / Y: 0 / Z: 0
Trees! on an island! Two of them. Im pretty sure these are the only two trees in a 2000 unit radius you will find.