Village + Temple at spawn!
Minecraft 1.11 Seed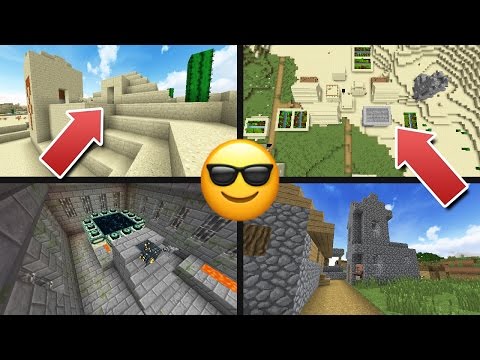 Seed Code: -734688363632662322
This seed features a village and temple at spawn! I have also found a bunch of other temples and villages pretty close to spawn! You can see how I travel to them in the quickest way in my video!
Temple: 112, 70, 265
Village: 56, 67, 220
Village: -203, 67, 525
Village: 324, 76, 728
Temple: 362, 72, 615
Temple: 810, 72, 573
Village: 868, 64, 630
Village: 1112, 73, 531
Temple: 1339, 67, 359
Temple: 1545, 68, 526
Village: 1564, 63, 242
Temple: 1714, 72, 22
Village: 1772, 65, -129
Stronghold: 1817, 64, -128 (Dig Down)
Temple: 1684, 72, -418