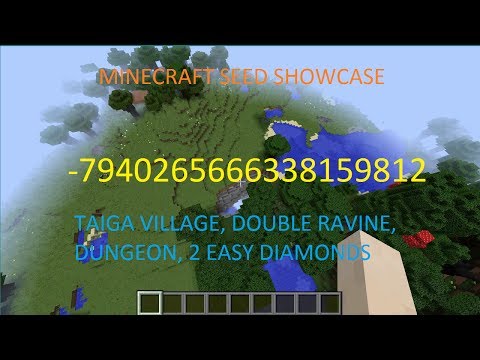 In this seed, you will spawn in a roofed forest in sight of a taiga village. If you go further in the direction of the village you will find a mega taiga. But the highlight of this seed is a ravine with an exposed dungeon, above another perpendicular ravine, which has two diamonds in it.
Image is of spawn on a survival world created randomly with this seed.
Seed Code: -7940265666338159812
Spawn points
X: 132 / Y: 72 / Z: 167
Locations
X: 140 / Y: 46 / Z: 216
An exposed dungeon in a ravine wall. The loot includes redstone and bones.
X: 186 / Y: 72 / Z: 136
A taiga village, unfortunately with no blacksmith.
More Minecraft 1.12 Seeds