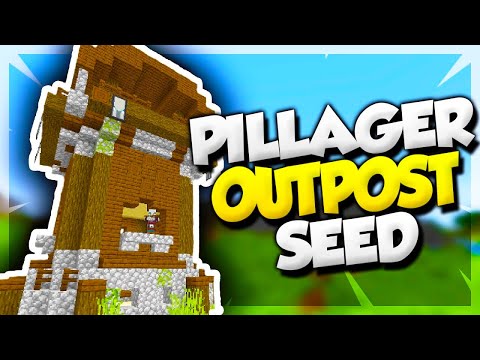 Minecraft 1.14 Pillager Outpost & Village Seed!Minecraft 1.14 Seed
This Minecraft 1.14 Pillager Outpost Seed features a pillager outpost and village near spawn! The Minecraft 1.14 Snapshot seed showcase featured in this post goes into detail about the seed as well as shares some of my thoughts on the new Minecraft villages.
This seed was discovered in Minecraft 1.14 snapshot version 19w07a so the video and seed may change in future versions.
Coordinates:
Village: X: (-197) Y: (63) Z: (221)
Pillager Outpost: X: (-260) Y: (69) Z: (352)
Seed Code: 40779269349302648
More Minecraft 1.14 Seeds