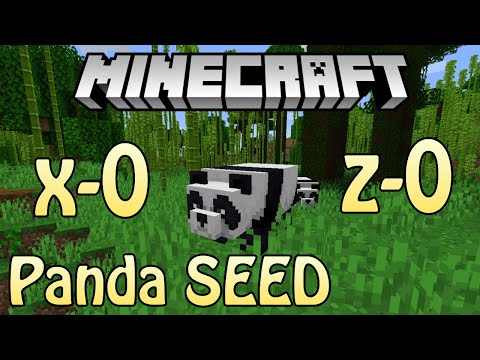 Minecraft Pandas in Bamboo Forest at Spawn
66,780 views • Dec 29, 2018
Minecraft 1.14 Seed Bamboo Seeds
---
An excellent seed to explore the new Panda mob in Minecraft 1.14. A large bamboo jungle and pandas are located at coordinates x-0, z-0. You spawn around 150 blocks from this and can see the jungle.
There is also a nearby plains village with a Pillager Outpost in 18w50a and above.
Use at least 1.14 snapshot 18w44a because previous snapshots had a problem with Pandas spawning. The jungle is still there is earlier snapshots though.

Play this seed in Minecraft ›
Seed Code: -6007508716048973791
Spawn points
X: -160 / Y: 66 / Z: -32
Locations
X: -160 / Y: 66 / Z: -32
Pandas habitat
---