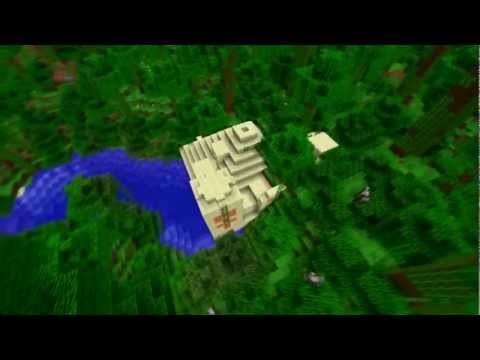 Preview picture is from spawn and looking in the direction where you have got to go for the temple. There are two interesting big caves nearby. There is a surface ravine near too, but that one is for you to find.
Seed Code: -350433579692148370
Spawn points
X: -46 / Y: 67 / Z: 265
Locations
X: 26 / Y: 65 / Z: 378
A desert temple with nice loot in the middle of a jungle.
X: -332 / Y: 68 / Z: 606
A big cave with a opening at ground level. The cave goes on all the way to diamond/lava level with some very interesting places.
X: 332 / Y: 65 / Z: 604
An even bigger cave than location 2. The cave is crossed by a huge ravine which makes a very big naturally formed open space. The cave reaches, just like the first cave, all the way to diamond/lava level. The picture only shows the entrance, for more watch the video
More Minecraft 1.2 - 1.3.2 Seeds