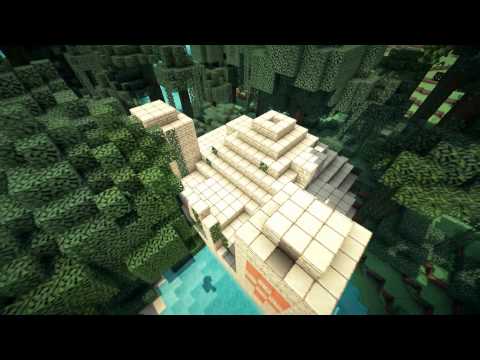 Every once in a while, you can find seeds that are really special. Not just cool, or good looking, but really unique. This one is such a seed. You spawn inside a jungle in which you can find a pyramid. Yes, thats right a pyramid.
Seed Code: 552181104271073643
Locations
X: 123 / Y: 75 / Z: -160
Just what the fuck. This pyramid doesnt really seem to belong here. It had wondered all of its life if its creators may have made a mistake. Well they were probably all stoned like shit when they built this. Honestly
X: 123 / Y: 75 / Z: -160
I just can't get over this. What the hell went wrong here?
X: 123 / Y: 75 / Z: -160
There isn't even a desert nearby! Nowhere!
X: 123 / Y: 75 / Z: -160
I know its getting old, but can you find any reasonable explanation for this? Any? Post in the comments if so.
More Minecraft 1.2 - 1.3.2 Seeds