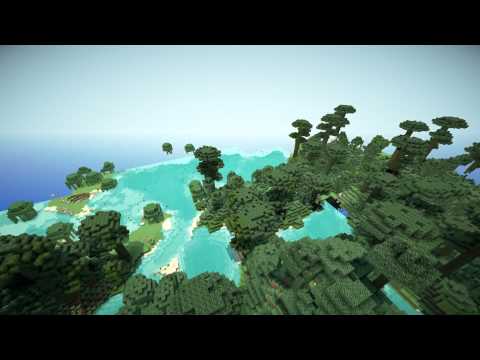 142,123 views

33 comments
It's weird. Just when you think that you came across something really rare and special and all-you find it again. Only better. This seed wil generate a jungle with a temple. And a pyramid. In the jungle. As mentioned, it's weird.
Seed Code: 7480933124078138035
Spawn points
X: 176 / Y: 69 / Z: 256
Locations
X: 234 / Y: 75 / Z: 280
Pyramid in the jungle.
I have no idea how it got there. Whatever.
X: -200 / Y: 95 / Z: -350
Now the only thing that is missing is a jungle temple in the desert. this one, however is in a jungle. good boy.
X: -18 / Y: 65 / Z: 229
A really flat area you will come across traveling from the first location to the second.
X: -300 / Y: 115 / Z: -120
A Stone mountain in the jungle.
More Minecraft 1.2 - 1.3.2 Seeds