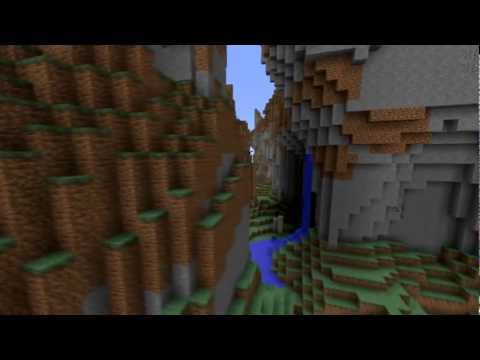 You start near a swamp with this seed. If you head north (about 900 blocks) you will find this amazing mountain biome. It consists of huge peaks and vast valleys.
The seed will also work with 1.4.2. The mayor difference will be that the decoration (trees, grass, gravel, ores) will be place differently, the terrain will be the same.
Seed Code: -7595886471257583102
Spawn points
X: 185 / Y: 68 / Z: 240
Locations
X: -68 / Y: 124 / Z: -794
The first part of the biome as seen from the east.
X: -210 / Y: 67 / Z: -909
An impressive 'cave'
X: -224 / Y: 68 / Z: -875
A nice little valley. For 1.4.2. the tree and tall grass won't be there (a little example of the difference between 1.3.2 and 1.4.2).
X: 154 / Y: 74 / Z: 281
A desert temple right next to spawn
More Minecraft 1.2 - 1.3.2 Seeds