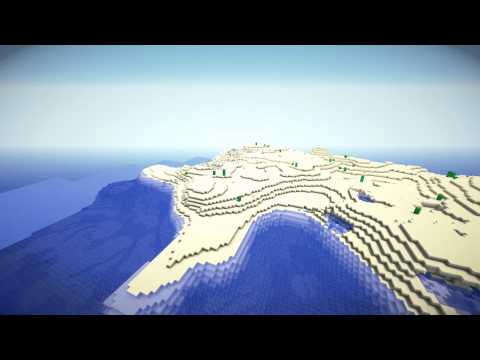 167,394 views

27 comments
A sweet seed with some mountains, a big desert a snowy forest and a nice cave system.
Seed Code: GimmeCoolSeed
Locations
X: -100 / Y: 65 / Z: -20
Pretty mountains near the spawn, with some lakes to take a bath in.
X: -370 / Y: 65 / Z: -250
These weird formations of sand in the desert certainly have a meaning. But what is it?
X: -20 / Y: 80 / Z: 70
The entry to the cave system. You'll find some gold and iron, but as far as i know, no diamonds.
Poor you.
X: -180 / Y: 70 / Z: 30
Pumpkin ob is a loner. He always was and he will always be. Even when standing with his back against the wall.
More Minecraft 1.2 - 1.3.2 Seeds