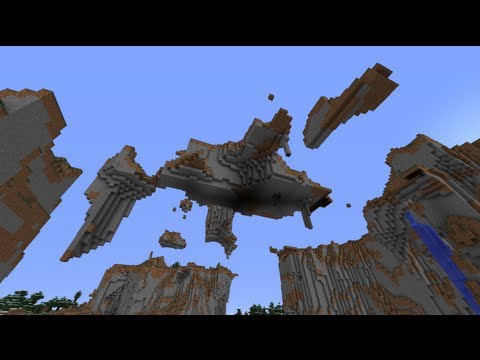 -1806277185266852026
9,916 views • Jun 4, 2013
Minecraft 1.5 - 1.5.2 Seed Village Seeds
---
This seed contains a lot of very nice stuff. You will start in a forest biome close by an mountain biome with very nice mountains. The other way there is a village with a desert temple right next to it. Of course there is the very nice floating island right on the edge of that.
There are to many locations to discribe them all so here is a list of coordinates of them all:
Desert temples:
x:362 y:65 z:85
x:842 y:65 z:58
x:42 y:65 z:-421
x:74 y:65 z:602
Jungle temples:
x:-195 y:65 z:-393
x:-398 y:96 z:277
x:-269 y:65 z:757
witch huts:
x:660 y:66 z:738
x:-313 y:66 z:1092
Villages:
x:132 y:69 z:660
x:276 y:69 z:1140
Surface spawners:
x:-35 y:62 z:-377
x:-44 y:71 z:679
Other interesting locations:
x:-153 y:67 z:146 (very nice mountains)
x:635 y:66 z:999 (nice arc)
x:-582 y:72 z:796 (some very nice cliffs)
x-990 y:112 z:735 (a big floating island)

Seed Code: -1806277185266852026
Spawn points
X: 108 / Y: 63 / Z: 243
Locations
X: -174 / Y: 69 / Z: 148
A very nice mountain biome close to spawn
X: 133 / Y: 69 / Z: 661
A plains biome village with a desert temple right next to it.
X: -398 / Y: 96 / Z: 277
A jungle temple high up in the mountains.
X: -992 / Y: 112 / Z: 735
A big floating island
---