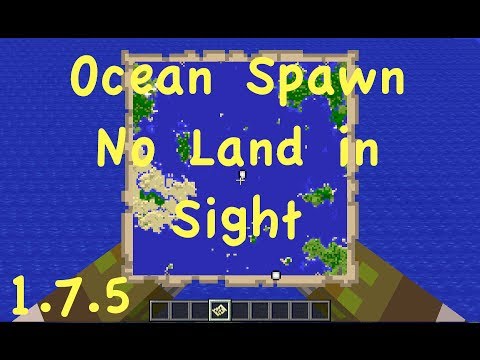 In this Minecraft 1.7.5 seed you spawn at the bottom of the deep ocean about 55 blocks under water if you don't start swimming up immediately you will take damage. Once you get the the surface you find out there is nothing in sight with the exception of one small sand island with nothing on it.
Town: -1171, 64, -330
Stronghold with Zombie Spawner: -388,23,548
Seed Code: -2944135911823646658
Spawn points
X: -227 / Y: 34 / Z: -206
Locations
X: -227 / Y: 55 / Z: -206
You can not see anything in any direction.
More Minecraft 1.7.2 - 1.7.9 Seeds