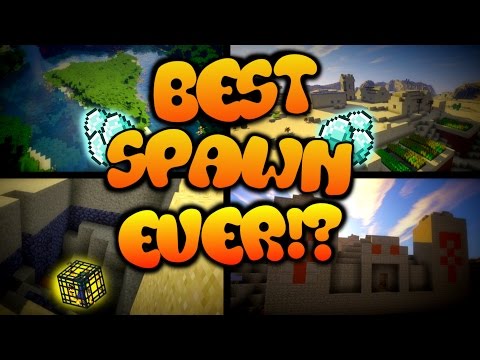 BEST SPAWN EVER?
34,555 views • Dec 26, 2015
Minecraft 1.8 Seed Village Seeds
---
One of the BEST Minecraft seeds in the game! Only the best seeds for minecraft! Today, we take a tour of an amazing minecraft seed with one of the best spawns I've ever seen. This minecraft 1.8 seed has a visible MOB SPAWNER right on the surface, a desert village, a temple, and a triangle-shaped island surrounded by a beautiful river system. This minecraft seed also has around 20 gold pieces and 4 diamonds! This is without a doubt one of the best seeds for minecraft! This minecraft seed even has an amazing sand structure which creates a gravity-defying overhang! All of these items, and more, are visible right from spawn and will be revealed throughout this showcase video.

Play this seed in Minecraft ›
Seed Code: 6671894640346020928
---