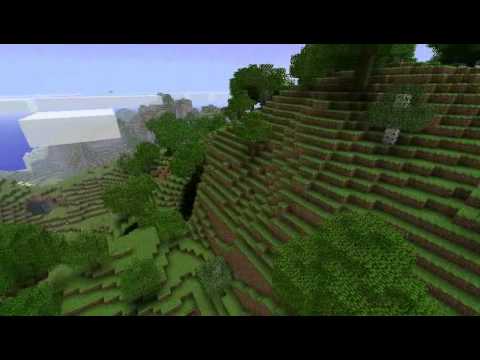 Seed Code: 6849903145766763736
This seed is simply awesome. Its a world with lots of trees giant mountains and holes. There are so much things you can discover that the 4 locations are not enough to mention them all. You can find giant waterfalls, trees so high that their tops are cut off, holes in mmountains and much more.
Spawn points
X: -192 / Y: 67 / Z: -90
X: 113 / Y: 66 / Z: 205
Locations
X: -200 / Y: 65 / Z: -75
This is a giant mountain which is half flying and its so big that the trees on top are cut off. Walking under this mountain is difficult without torches, you can find a lavafall, a waterfall, the entry to a big dungeon and much more. You should not miss it when visiting this seed
X: 74 / Y: 71 / Z: 190
A waterfall that falls into a deep hole. When you explore the hole a bit and you want to find outside again, you might come out at a total different place to this location.
X: 135 / Y: 125 / Z: -22
A mountain with cut off trees and a small lake on the top. When you remove the right bocks, you can create a huge waterfall floating down the mountain.