128,959 views

16 comments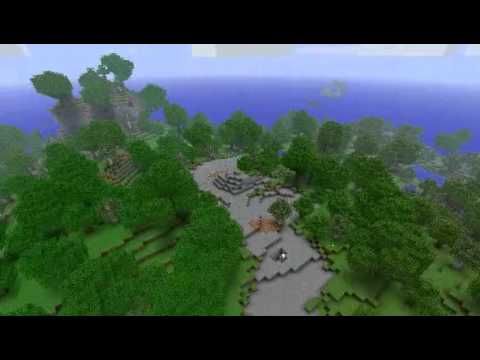 Seed Code: Doom
Doom is a world with many mountains, many small lakes and many many trees. If the trees looked a bit more like rainforest trees, this would be a nice jungle.
Spawn points
X: 138 / Y: 67 / Z: -100
Locations
X: 270 / Y: 110 / Z: 12
The dragon head. It´s a hanging cliff, and with a little bit of fantasy it looks like a dragonhead. Do you see it?
X: 355 / Y: 100 / Z: -200
This is a small room inside a mountain which is lighted by daylight. Can be a good room to place your chests with stuff or whatever you want to do ith a room.
X: 420 / Y: 70 / Z: 100
Tiny Pumpkin Island. In the center of a small lake, there was a small island and on this small island, there were three little pupkins. Nice story isn´t it?