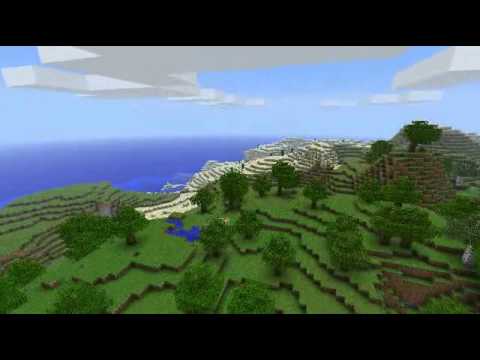 Seed Code: HDTV
This is pretty much an average world with deserts and sea and stuff except for an awesome waterfall that you should totally visit!
Spawn points
X: 26 / Y: 77 / Z: 37
Locations
X: -330 / Y: 82 / Z: -130
This is the most epic Waterfall i have ever seen in my life! Its so beautiful *cries*
X: -82 / Y: 75 / Z: 14
Go ahead and remove one of these sandblocks. Dont worry, its save! ;)
X: -335 / Y: 71 / Z: -133
The waterfall from Location 1 again. Look at the lake from behind the waterfall and it will be gone. Witchcraft!
X: 34 / Y: 79 / Z: 39
Pumpkin 1: Hey, wanna hear a joke?<br />
Pumpkin 2: ...<br />
Pumpkin 1: A helicopter crashed into a graveyard. Over 300 corpses found.<br />
*Silence*<br />
Pumpkin 2: I wish I had hands. To, you know, facepalm and stuff.<br />