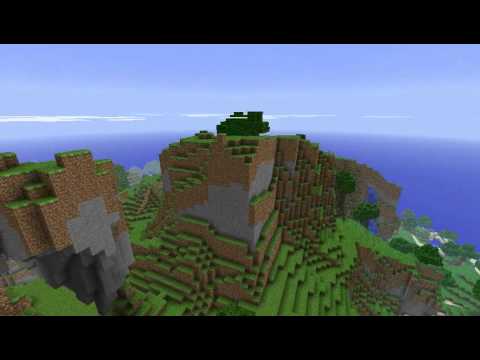 Seed Code: pokeylucky
This Seed has a lot of flying mountains as well as random flying blocks of dirt and sand.
Spawn points
X: 57 / Y: 65 / Z: 9
Locations
X: 71 / Y: 106 / Z: 270
This is a really awesome flying mountain. It is rare for those to have sand blocks.
X: 57 / Y: 65 / Z: 9
Did you ever want to spawn on a lonely island, with nothing else than sand? No? Well, bad luck this is one of the spawnpoints.
X: -3 / Y: 93 / Z: 183
Find shelter in this cave when it is raining. You say there is no rain in minecraft? Wait for update Beta 1.5
X: 180 / Y: 98 / Z: 324
Some random flying sand.