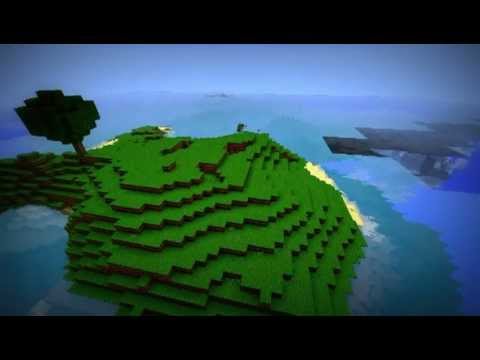 Seed Code: -9106092924538173618
This is an giant ocean world with a few islands and bugs. You could use this as a survival Seed because the next tree is miles away from your spawnpoint. Check out the cartograph map to see what I mean. What you see on the preview image is the biggest landmass you'll see in this Seed.
Spawn points
X: 13 / Y: 66 / Z: -781
Locations
X: 291 / Y: 55 / Z: -908
These strange three air things are created everytime, they look really weird, you should check them out in creative mode.
X: 291 / Y: 55 / Z: -908
A view from inside of them, it's just like air blocks underwater.
X: -106 / Y: 40 / Z: -1,204
An abandoned mine underwater. Apparently cobwebs are immune to water.
X: 218 / Y: 72 / Z: -700
The ONLY tree on this whole Seed.