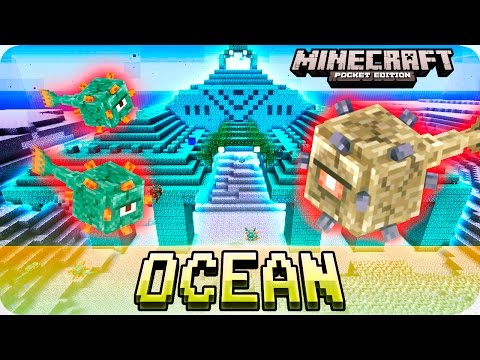 Ocean Monument at Spawn
50,550 views • Aug 30, 2016
Minecraft Pocket Edition Seed Ocean Monument Seeds
---
In this seed, you will find a ocean monument at spawn! Really useful if you want to check out the new randomly generated structure, but you don't have enough time to find one by yourself.
Watch the video to see directions, it's so easier to show the directions in video than to start writing it.
Also make sure you use 0.16.0 beta, older versions of MCPE don't have ocean monuments.

Play this seed in Minecraft ›
Seed Code: -1436927780
---